Adopt A Companion
CONGRATS to the Raffle Winner of the Nintendo Wii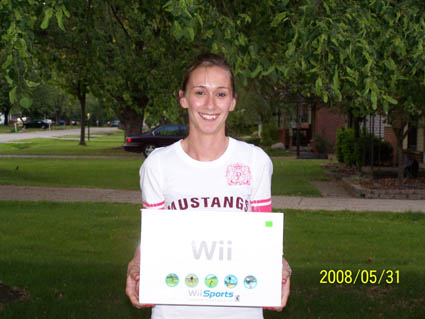 This raffle helped us to be able to pull 3 extra dogs.
Thank you Kenny for the wonderful job in selling the tickets.
Please read all the content on this page. Its very informative. Its a bunch but we have to explain everything. Please do not get bored and leave. Thank you for your time!
Adopt A Companion is a home based, small animal rescue. We focus primarily on rescuing dogs, but will assist any small animal in need when possible. Most of the dogs we save come from high kill shelters in Ohio & Michigan. We are dedicated to helping animals in urgent situations first, most shelter animals are living on borrowed time. We only assist animals that have the potential to be great pets.
Because of our small size we do not have the facility, or the financial ability to assist animals with aggression problems or any social issues that require permanent placement within our organization. We operate strictly on a volunteer basis. If you are interested in adopting an animal from us, please visit our "Rescue Dogs" page to see all of our available animals. If you would like to set up an appointment to meet one of the animals, please fill out an adoption application. Once we receive your application, a member will review it and contact you to set up a meet & greet with the animal of your choice.
All animals are up to date on vaccinations and altered (unless you are adopting a puppy). In order to adopt, you must be willing to sign an adoption contract stating that if you are not able to keep the animal for any reason, you are willing to give the animal back to Adopt A Companion. When adopting a puppy you are REQUIRED to have that animal spayed/neutered by the time the pup reaches 6 months of age. If you neglect to do so, Adopt A Companion reserves the right to confiscate the animal due to breach of contract.
We work very hard to save unwanted, neglected animals. In order to make a difference in the pet overpopulation so it is very important that we maintain strict spay/neuter guidelines. The adoption fee for each animal is listed on that animals home page.
Adopt A Companion is in desperate need of foster homes. If you would like to open your home to an animal in need of a safe place to stay, please email us. The only way we can continue our work is if we have assistance from great people like you. Do a great deed, help a animal in need. Without us, They Die!
Adopt A Companion is in great need of crates, blankets, baby mattress, treats, food, collars & leashes. If you have any of those items please donate them.
We are also collecting plastic dog houses for a needy shelter in Kentucky. The dogs at this public shelter live outdoors and are in great need of housing from the cold.

has free shipping with orders over $50. So if you are able to donate a Petmate Ruff Hauz Insulated Pet Shelter, click on the dog house below.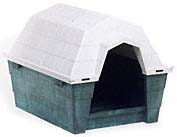 Shipping information is as follows:
Grayson County Humane Society/SPCA
213 East William Thomason Byway
Leitchfield, KY 42754
Or you can donate via
Could you imagine being forced to kill one animal just to make room for another one? The volunteers at the Grayson County Humane Society do all they can to find rescue and homes for the animals housed there. Although outdoor dog runs seem cruel, that is the only option they have. Please assist them in their task of avoiding euthanasia and donate a dog house today. I realize times are tough for most, but at least we have food in our tummy, and a warm place to sleep. If you cannot afford to purchase a dog house, please follow the link to their site and donate $20.00 through PayPal
Please try to remember, these dogs dont have a family to celebrate their birthdays with, they dont have the comfort of a nice warm bed. They lay their heads down at night dreaming for a loving family to take them in.
Web Design By Ooopsy-Daisy Copyright © 2001-2008 All Rights Reserved